BitFlow Makes CoaXPress Easy with Cyton CXP Frame Grabbers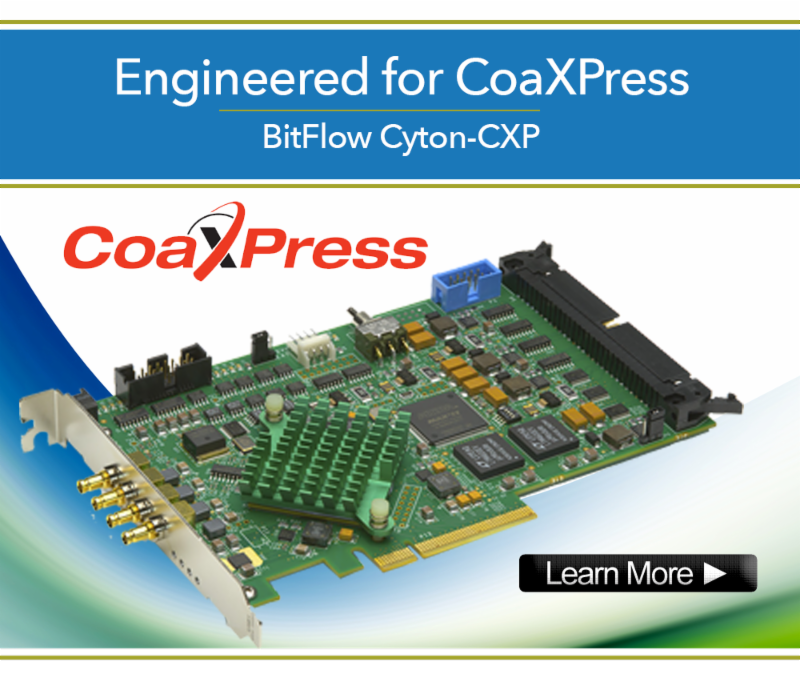 The BitFlow Cyton-CXP4 frame grabber brings powerful development capabilities to machine vision, industrial automation and inspection, or surveillance design projects.
By supporting the CoaXPress (CXP) standard on its front end, it facilitates video capture speeds of up to 6.250 Gigabits/second (Gb/S) in applications deploying one to four CXP-6 cameras. CXP also allows control commands, triggers and power to be sent to and from cameras over the same 75 Ohm coaxial cable, greatly reducing installation costs.
Also, the Gen 2.0 PCIe bus doubles the data rate of the Gen 1.0 bus while using the same footprint and connectors. There is no faster, easier way to incorporate CoaXPress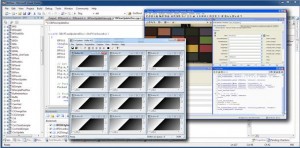 USE OUR SDK TO EASILY ADD THE CYTON-CXP
Adding the Cyton-CXP to your application is simple with our SDK, which supports both 32-bit and 64-bit operating systems. Applications can be developed using C/C++/.NET and our sophisticated buffer management APIs. In addition, free drivers can be download from our web site for most 3rd party machine vision packages. The Cyton models are software compatible with each other, as well as with all the other current BitFlow frame grabbers. This makes migrating applications from Camera Link or analog to CXP simple and quick.
The Cyton-CXP is available now. For more information, please contact info@jm-vistec.com or call +65 6748 5517.