CHRISTMAS PROMOTIONS 2016
On behalf of all staff in JM Vistec System, we would like to wish you a Joyful Merry Christmas and a Prosperous New Year.
Let us celebrate this joyous occasion with a blast!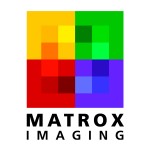 For a limited time period, there will be huge discounts for Matrox Imaging Library (MIL10) & Matrox Design Assistant (DA4). Please inquire through info@jm-vistec.com or contact our friendly sales representatives and mention "Christmas Promotions".
* Promotion valid until 31 December 2016. Only applicable for the first unit.
Limited Time Sale