LXE300 Joins Direct Connect Product Lineup as SVL's Brightest Linear Light

Offering illumination up to 100,000 lux, the LXE300 linear light features SVL's most advanced built-in Multi-Drive™ driver, which allows the light to operate continuously or in OverDrive™ strobe mode. Users can connect up to six lights directly (end to end with no spacing between the lights) or by daisy-chaining them using a locking jumper cable, all for a fraction of the cost of a monolithic light.
https://smartvisionlights.com/products/lxe300-linear-light?utm_source=newsletter&utm_medium=newsletter&utm_campaign=jm_vistec
Survey Says: Smart Vision Lights Reaches New Heights in Quality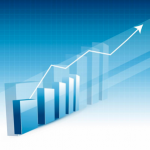 SVL recently polled our distribution partners, asking them to rank how we perform compared to other lighting suppliers on several key issues from product design to customer service. The vast majority of respondents put us at the top of the lighting supplier list in every category, including product ease of use, customer service, delivery, new product releases, and product technical data.
http://smartvisionlights.com/blog/survey-says-smart-vision-lights-reaches-new-heights-in-quality/?utm_source=nov_2017&utm_medium=newsletter&utm_campaign=jm_vistec
For more information, please contact info@jm-vistec.com or call +65 6748 5517.