Members Innovation Week 2015 Organized by ARTC-Member of A*STAR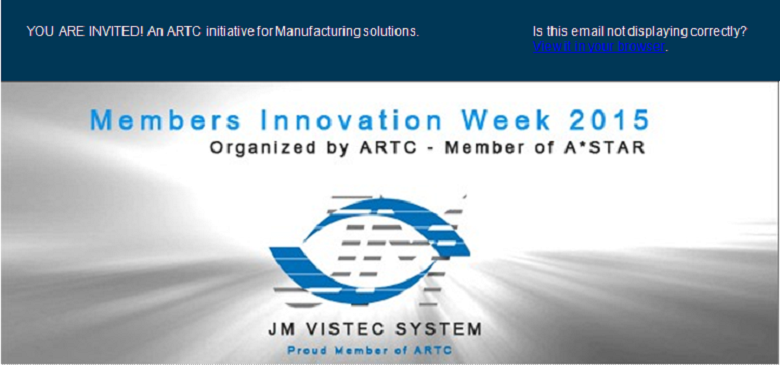 You are invited to attend:
Members Innovation Week by ARTC, a member of A*STAR
Wednesday, November 4, 2015 11:00 AM until Friday, November 6, 2015 5:30 PM
YOU ARE INVITED! Get in touch with the latest innovations and solutions in Aerospace, Machinery and additive manufacturing industries. Learn from the experts and latest manufacturing developments and see the ARTC's and our members' showcases and innovations. JM Vistec System is a proud member of ARTC and we will be showcasing 2D inspection and machine vision applications in this event.
Catch the SME Power Hour on the 5th November 2015 at 10.30am where there will be sharing session on machine vision & its applications. Download the programme brochure>> here.