SVL receives ISO 9000:2015 certification | Aluminum extrusion inspection case study

Smart Vision Lights Instills Quality Throughout Product Lifecycle
To deliver the highest-quality product and service to customers, sometimes you need to take a deep dive into your own internal processes. Smart Vision Lights is doing just that with two major initiatives. We've recently attained ISO 9000:2015 certification for quality management. This certification ensures that Smart Vision Lights' products and services consistently meet our customers' expectations and requirements, and that we're consistently improving quality.
In another commitment to quality, Smart Vision Lights hired a 22-year veteran Six Sigma Black Belt in 2016 to continue our commitment to the pursuit of excellence. This addition is ensuring continuous improvements throughout the daily practice and implementation of Lean Six Sigma. In addition to daily morning huddles, the team performs weekly PDCA (plan-do-check-act) to improve quality, efficiencies, and communication, as well as reduce waste.
We're already reaping the benefits of our renewed commitment toward improving our lean practices on a daily basis, including in our environmental stewardship. Not only are we reusing boxes for packaging, we have implemented data codes on every product ID label on every product to reduce paper usage for data sheets by saving thousands of pieces of papers, which translates into saving many trees annually. And don't forget about Smart Vision Lights' IEC-62471 light safety compliance laboratory, which complies with ISO 17025 and guarantees conformity and compliance for your lighting systems, regardless of where they are installed.
Thanks to our customers for your trust and confidence in us as we continue to develop fresh, creative ways to solve your lighting challenges.
Dave Spaulding, President
Smart Vision Lights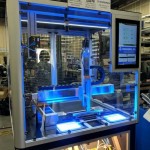 Cost-Effective SOBL Backlights Aid With Resolution Accuracy
Automation, Inc., a Smart Vision Lights' distributor, uses the Standard Operating Backlight (SOBL) series of backlights to illuminate an automated system that measures the length of aluminum extrusions. Cost-effectiveness and high performance informed Automation, Inc.'s, selection of Smart Vision Lights' SOBL industrial backlights for the application. The built-in strobe input also offers a critical benefit. "This allowed our system to use direct I/O to toggle the lights without the need for additional relays or lighting controllers," says Sam Liebo, lead applications engineer at Automation, Inc. Read more.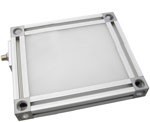 SOBL Provides Even Light Distribution
Smart Vision Lights' SOBL series of lights offers backlit LEDs for higher intensity. These innovative lights feature a built-in driver, do not require external wiring for mounting, and are available in custom sizes. Read more.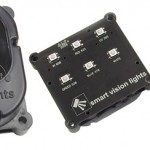 Ultraviolet Light Reveals What Visible Light Overlooks
In a recent article published in Vision Systems Design magazine, Smart Vision Lights' head of engineering, Matt Pinter, explains how much more effective ultraviolet light can be when used during inspection processes compared to visible light. Read more.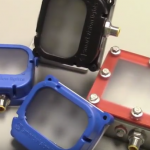 Smart Vision Lights' Brick Light® has six high-output, high-current LEDs in a small housing, and includes an integrated constant current driver with a built-in strobe input with option for PNP or NPN trigger control. Click here to find out more.


October 3-6, 2017: AHTD Fall Meeting, Omni Grove Park Inn, Asheville, NC. Email Dave at Dave@SmartVisionLights.com if you would like to meet at this event.
October 17-18, 2017: Stemmer Imaging Machine Vision Technology Forum 2017, Infinity Hotel Munich, Unterschleissheim, Germany. Email Tony at Tony@SmartVisionLights.com if you would like to meet at this event.
October 24, 2017: Stemmer Imaging Nordic Machine Vision Technology Forum 2017, Radisson Blu Royal Park Hotel, Stockholm, Sweden. Email Tony at Tony@SmartVisionLights.com if you would like to meet at this event.


Smart Vision Lights sells its products through authorized distribution partners. Please contact a distributor in your area.
info@jm-vistec.com | www.jm-vistec.com | +65 6748 5517